Explore, Build, Elevate
Your Game in 2021

Explore, Build, Elevate
Your Game in 2021
Individual, Semi-private and Group Golf Lessons

Outdoor Practice Areas for Full Swing and Short Game Development.

Playing Lessons On Course

Indoor Lessons with Video and Launch Monitor

Intro to Golf for New Players
Everything You Need to Play Your Very Best
- Individual, Semi-private and Group Golf Lessons
- Full Swing, Pitching, Chipping, Putting and Sand play
- Outdoor Practice Areas for Full Swing and Short Game Development.
- Playing Lessons On Course
- Indoor Lessons with Video and Launch Monitor
- Intro to Golf for New Players
We explain the golf swing and what it really takes to get the ball to fly to your intended target.

We quickly identify the swing faults that are holding you back and point the way for you towards better ball hitting.

Most importantly, we will work closely with you to help you achieve your goals for a better, more enjoyable, golf experience.

We are here to help you get better!
Intermediate to Advanced Golfers
If you are an experienced player and you want to expand your knowledge and improve your performance then check us out. I really love working with players who are curious and truly interested in improving both their swing and their score.
MORE…

LG Golf Instruction is the choice for advanced players
who wish to take their game to the next level, recharge their competitive edge or who need to fine tune their swings to help them enjoy the game even more.

• Learn about the dynamics of the swing, your swing tendencies and what you need to do to improve your shot making and score.
• Interactive short game instruction is offered, in addition to full-swing coaching, for whole game improvement.
• Video, swing monitor and drills are fully utilized during the training process.
Beginner Golfers
Learning the game takes time AND effort. Start your learning experience with a teacher who will help guide the way for you. Get onto the golf course with confidence and with realistic expectations knowing that you are on your way to a life long adventure that is both fun and satisfying.
MORE…
Get on the golf course in a short period of time
. The popular 5 lesson
CORE Bronze Program
or even the
Fast Trac Beginner Package
will prepare you for a summer of golfing fun in just 3-5 hours. The five lesson series covers the full swing, chipping, pitching, putting, golf etiquette and a visit to the golf course.


• Get equipment advice and recommendations.
• Learn from an experienced teacher and player.
• Private, semi-private and group lessons are available.

more info...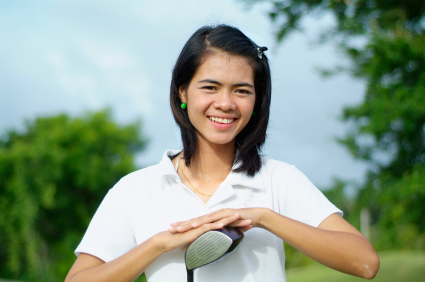 Golf Lessons CT | golf instruction fairfield county | Golf Instruction CT | Golf Fairfield | Golf Instructor CT | Golf Instructor Fairfield | LPGA CT | Golf Swing Analysis | Woman Golf Professional | Female Golf Professional | D. Fairchild Wheeler GC | Instruction Fairchild Wheeler | Golf Learning Programs | Mental Golf Workshop | Fairfield Golf | Bridgeport Golf | Liz Gentile | Elizabeth Gentile | Golf Clinics | Lessons D. Fairchild Wheeler Golf Course | golf lessons Bridgeport CT | Golf Lessons Fairfield CT | LPGA professional | golf lessons Fairfield | golf lessons Fairfield County